German Summer Language Institute
The Department of Germanic Languages & Literatures is pleased to offer its Summer Language Institute. Upon successful completion of this rigorous yet rewarding 8 week near-immersion program, students will receive 12 credits for the first four semesters of elementary- and intermediate-level German language (GERM 1010, 1020, 2010, & 2020) and will satisfy the undergraduate language requirement at UVA and many other colleges and universities. This unique experience is known for building positive peer relationships that help and support in meeting the challenge of acquiring basic German skills within a brief time frame.      
Besides learning German vocabulary and grammar and intensely practicing the four language skills in daily morning and afternoon sessions, students will also be engaged in German culture activities such as watching movies and preparing and cooking German dishes at the International Center.
Image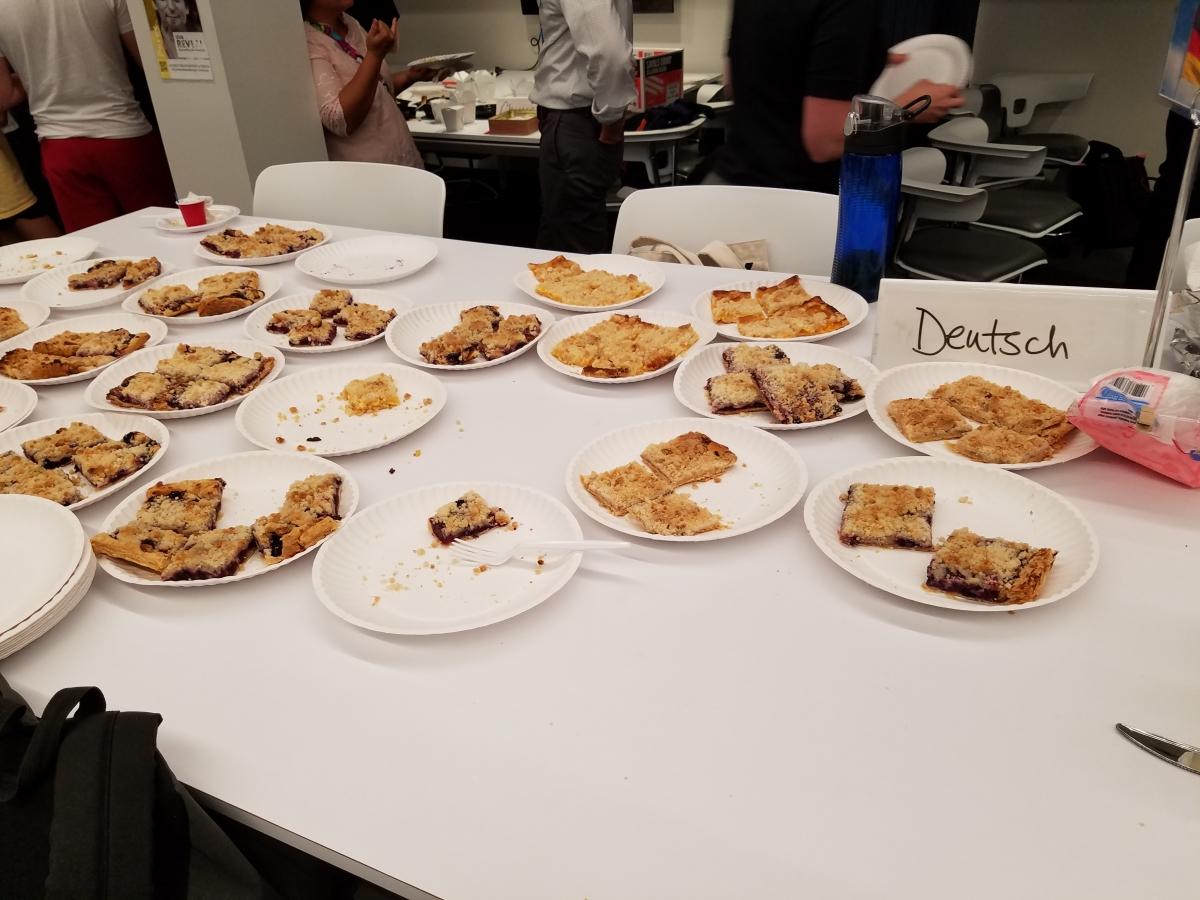 DIRECTOR FOR GERMAN
Image
Professor Stefanie Parker
Department of German
University of Virginia
New Cabell Hall 217
Charlottesville, VA 22904